This Tuesday Testimonial is brought to you by our client, Diana H.
Our General Manager Kim helped her get into her new Hyundai Sonata. Check it out: it's pretty funny and she's got such a great personality!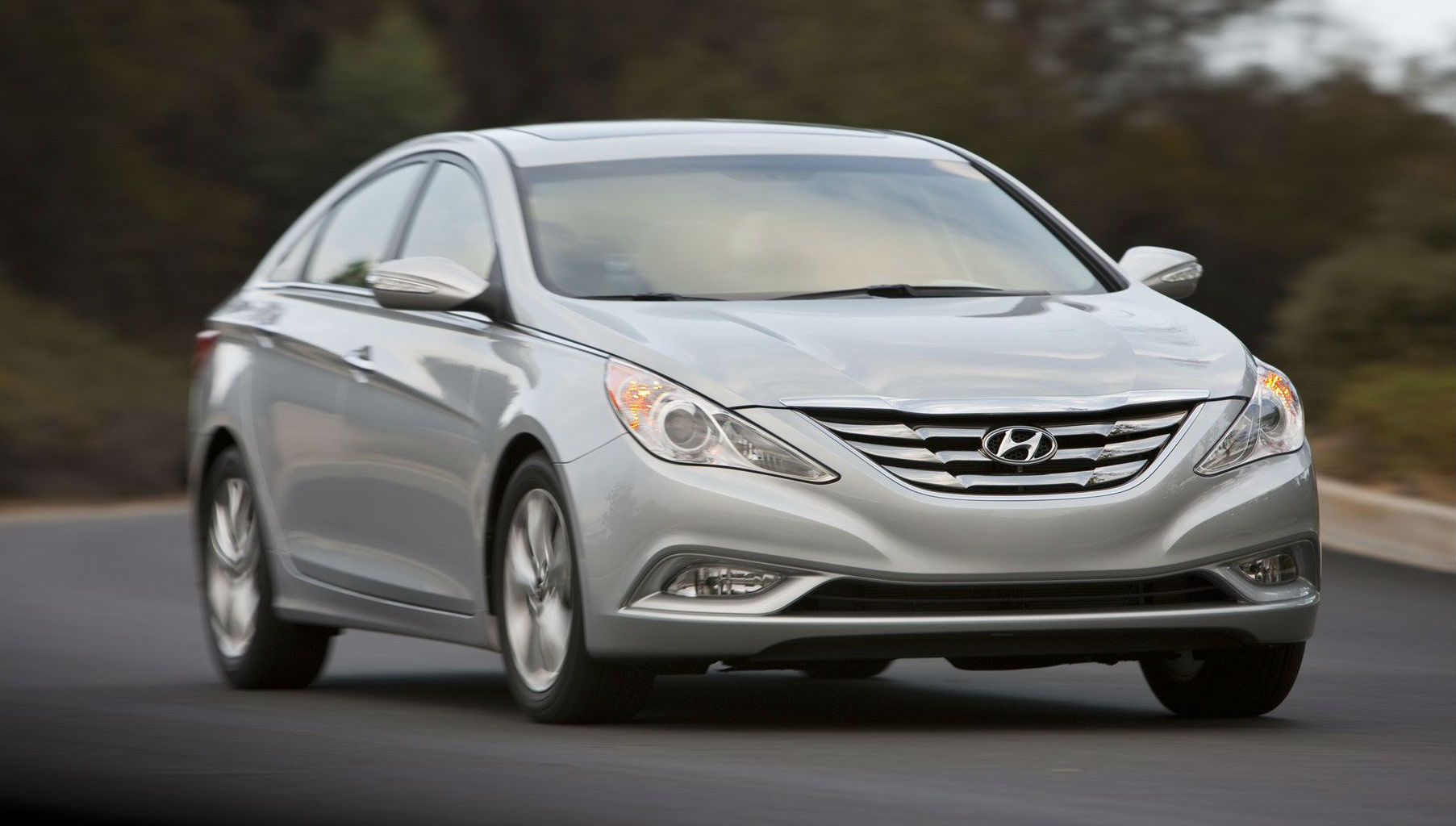 Dear Kim, Kate, and the Crowd at Authority Auto:
Thanks to you, my car-buying experience was GREAT!
Now, you folks have to understand a few little things. My husband and I are in our sixties. We do not live in an area with easily reached auto dealerships. I was not looking forward to spending evenings and weekends going from dealer to dealer, getting in and out of cars. Neither of us is car people. We are lousy negotiators. And we needed to buy a car for me.
On the memory of a radio commercial, my husband suggested that I look into Authority Auto to help me with my search for a car to replace my beloved-but-defunct Gross Green Beast. What a good idea my man had! The great service began with my first phone call.
The first person I spoke with was Kim. He is pleasant, has a lovely, calming voice, and asks pertinent questions. What make and model car did I want? What accessories did I want? Was there a price range? He even asked if there was a particular color I wanted or utterly disliked.
With all my specifications, cautions, preferences, suggestions, etc., Kim, the Auto Angel, went off to do his magic. Within a week, he had two cars for me to choose from. He sent photos of both cars for my husband and me to look over in the comfort of our home. Great, huh?
Phone calls and emails, more calls and emails (can you tell I'm a ditherer?), and yet more of each. Anyone who answered the phone at Authority Auto was kind, knowledgeable, and helpful. Return calls and emails were done with dispatch. In each interaction, Kim remained pleasant, calm, and patient. He answered questions; not once did he make me feel as if I had to know these things. No-guilt auto shopping. Great!
Are the cars in good shape? Yes, guaranteed. Can we see the cars? Yes, even test drive them. We chose not to see the cars. Sight-unseen, I picked one to buy. Kim had us fill out financing papers (better rate than our bank). And he even arranged for the car to be delivered right to our door. I went for a test drive near the house, and loved the car. Now it's mine. GREAT.
Would I recommend Authority Auto? In a New York minute! And I have. There are so many reasons for choosing Authority Auto.
1. They are on your side in the car-buying war.
2. If you are busy, they bring the search time down.
3. Unsure of what you want?
4. Wouldn't know to look for an Audi in a Lexus dealership?
5. Don't want to spend time in the hot summer sun or on chilly winter nights?
6. Looking for something special?
7. Negative negotiating skills?
8. Prefer not to dealer-hop?
9. Dealerships too far apart or too far away?
10. Not currently mobile?
Authority Auto is, wheels down, the best way to shop for a car.
Thank you, Kim and the group, for your help.
Diana H.
**Has the Authority Auto team helped YOU get into a new car? We'd love to hear from you, learn about your experience, and share it with our readers! Please submit your testimonials to jessi@authorityauto.com, and we'll get it up for one of our next featured Tuesday Testimonials blogs!