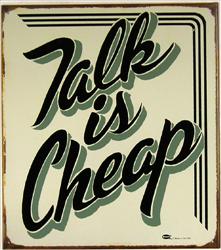 Recently while speaking with a potential client, we were asked about the two different services we offer and our approaches to each of them. As some of you know, the two services we offer are what we call our "Improve Your Deal" service or our "Full Concierge" service. On an Improve Your Deal, our clients present us with the best possible deal they were able to negotiate themselves, in writing. We then go to work to improve upon that deal. The way that we get paid on that service is: we split the difference of the amount we improved the deal by, with our fee never exceeding $2,000.
With our Full Concierge Service, we handle every single part of the deal for you, and for that we charge a flat fee based upon the MSRP of the car you're looking for. You tell us the vehicle you're looking for, and then you go on & enjoy your life. We'll handle the rest from start to finish, and even have the car delivered to you (in most cases).
Now, this potential client asked a great & very valid question: "When you're doing an Improve Your Deal, you're obviously motivated to get your client the best deal because then you make more money. But what motivates you to get them the best deal on your Full Concierge Service where you only make a flat fee?"
The answer is, at the end of the day; we respect the trust our clients place in us to represent them for this negotiation and we are tenacious negotiators . We're 100% aligned with our clients, and it genuinely makes us feel GOOD to make sure they feel GREAT about their deal. We don't look at our client's deal as a pay-check, we treat them like a member of our family. We want to not only earn their business…we want to earn their trust, their referrals, and their repeat business. Our ultimate goal is to build an ongoing relationship with our clients.
That very motivation has driven us to save our clients over $8,160,000 combined on our last 2,000+ deals! That's over EIGHT MILLION DOLLARS! We love doing what we do, and we love representing our clients.
If you, or someone you know is looking to get into a car at the BEST possible deal…please give us a call. We would love the opportunity to earn your business.