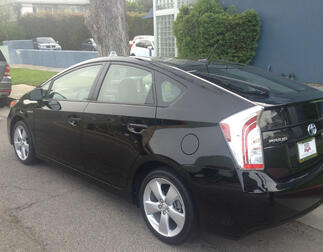 This week our Tuesday Testimonial is brought to you by our client Brent P. Oren & Chris helped get Brent into his new Prius just last week! Check out the photo of his new ride, and what he had to say about his experience.
Hey Guys at Authority Auto!

I loved working with Chris and Oren. It was great to simply call the guys, tell them what I want, and have the car delivered all the while not having to lose any time working or stressing if I'm getting a good deal.
It's also great to talk to someone who isn't biased about things on the car value wise. I could ask Chris and Oren advice without wondering if they are giving the advice because they get some incentive from the dealership.
The overall experience was great. I love to know that I don't have to EVER go spend hours at dealerships again.
Thanks,
Brent P.