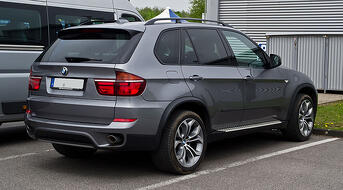 Today's Friday Testimonial comes from our client Mandy W. Oren helped her get into her new BMW X5, this is what she had to say about the experience:
My experience with Authority Auto could not have been better.
Oren listened to me closely regarding the type of car I was interested in, then organized for a really easy test drive experience that was very close to my home.

He found me the exact car that I wanted, with all the specifications I asked for, and within my budget. It was all done so quick and easy!
He also sold our old car immediately and for a great price.
Having the car delivered to us, and the old car picked up in the same morning made our lives easy.

Also, when I had a warning light come up during the first week he organized for the car to be picked up and a loaner delivered to my house immediately.
I found that level of after-service to be incredibly impressive,
I have already recommended your service to about 5 of my colleagues!!
I will definitely be returning to Oren when the lease is coming up on our car.
Yours Sincerely,
Mandy W.
Santa Monica, CA