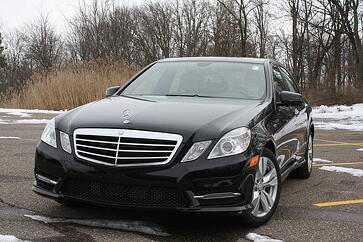 This week's testimonial comes from our client Doug D. Oren recently helped him get into his new Mercedes E350, and this what he had to say about his experience:
I was referred to Authority Auto by a trusted friend. I was in the market for a new car and wanted to weigh the pros and cons of leasing vs. buying. They were extremely knowledgeable and walked me through all of the factors to be considered. Once I narrowed it down to a couple of cars that I was interested in, they set me up with appointments to test drive the cars in my local area.
When I found the car I wanted (I settled on a 2013 Mercedes E350) I challenged Oren by asking him if he could find one for me (with the options that I wanted) in three days, as I had to drive out of town the upcoming weekend and wanted to try out the new car. He did me one better and had the exact car I wanted delivered to me at my house in two days!! All of this great service, plus the fact that they saved me a very large amount of money, made this a pleasant experience. I think this is the start of a very long relationship with Authority Auto! I HIGHLY recommend.