This week's testimonial comes from our client Timothy S.! Our general manager Kim just helped him get into his new Toyota Sienna, and this is what he had to say about his experience: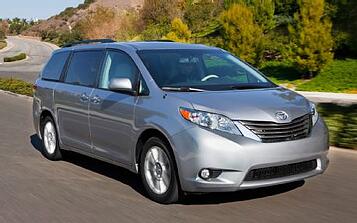 I wanted a hard-to-find 2013 Toyota Sienna SE in Black with a NAV Package. Toyota only made a few of these so I knew it would be a challenge.
I do not like going to car lots and getting hung up for 4-5 hours haggling so I was doing research on Edmunds when I came across Authority Auto in an article they had. I was intrigued but skeptical.
I contacted them with some questions. I talked with Kim. He laid out the program. I was in no hurry and figured a $200 retainer investment was worth a shot. If he couldn't find a car at the price I liked then I was under no obligation.
After a couple weeks he found the car I wanted - EXACTLY! He got a price well under invoice and handled my trade as well. I had to do nothing but go to the dealer, give him my 2007 Honda, sign the papers, pay for the car, and drive away. NO STRESS! I will definitely do this again. I am telling all of my friends, too!