Get the exact new car you want, with zero hassles and at the absolute best price possible.
Authority Auto takes care of the entire new car buying or leasing process for you. And we negotiate such a great deal for you it typically more than covers our fee!
If you fall under any of these categories, we recommend you use our Full Service:
I'm capable of negotiating a good deal for myself, but would rather not deal with the process.
I dislike the entire process of buying a car and would like someone I can trust to do it for me.
I don't know enough about car negotiations to be able to effectively negotiate my own deal.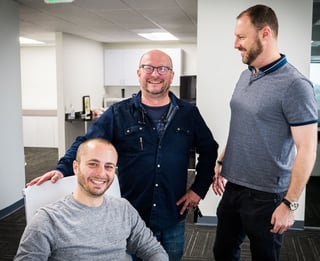 At Authority Auto, you can expect state-of-the-art customer service at every step, as we:
Remember, we do not accept any money from a dealer or dealer representative. You are hiring us as experts to look out for your best interests only.
Call now for a free consultation and for pricing on our service fees.
1-877-LETAUTHORITY (877-538-2884)
Or, fill out the form to the right to get started today!
Hear from one of our recent clients...