Live in LA and looking for help to buy or lease a new car?
We can get help you get your dream car at a better price, quickly and hassle free.
Do you absolutely dread dealing with car dealerships?
Do you typically leave with your new car feeling like you didn't get the best deal?
Buying or leasing a new car should be a great experience not a negative one!
We are the top car brokers in Los Angeles and negotiate deals every single day.
We can partner with you to not only get you the best deal but make the complete experience hassle free and fun!
That is why we have been featured numerous times in Edmunds, the New York Times, and many many more national publications.
We always work to get our clients the best deal.
Like our two happy clients below. Sandra and Dominique who were looking for LA car brokers to help them out.
Sandra got a brand new 2017 Chevy Bolt at a great price (under invoice on a brand new model).

Dominique got one of his dream cars and we were happy to be part of taking 2 of his items of the bucket list (1st one was a Viper ACR) and now a 2016 Ford Focus RS.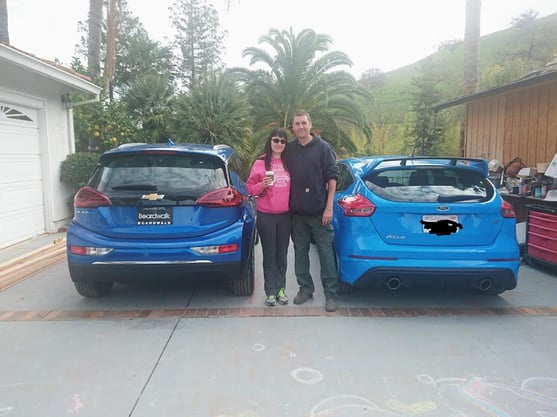 Here is what you get when you partner with Authority Auto, and experience our state-of-the-art customer service:
Someone who is 100% on your team (we

NEVER accept dealer commissions)

Using our knowledge and leveraging our connections to negotiate you the best price possible.
Saving you hours of time shopping for a car. Just tell us waht you want and we will locate it for you.
A true partner who is very accessible and will always return calls promptly.
Straight and direct answers to any questions you have.
Complete guidance to whether Leasing or Buying is best for you.
Totally eliminating the stress of you having to deal with pressure sales tactics.
We save you additional money by negotiating EVERY PROFIT CENTER the dealer has, including Lease rates, Interest rates and bank fees.
Professional advise and negotiation on all the Back End Products dealers offer like Alarms, warranties, maintenance, ect…
Easy hassle free delivery right to you of your new car whenever possible.

A trusted available source for you after the sale if you have any further questions.
Remember, we do not accept any money from a dealer or dealer representative. You are hiring us as experts to look out for your best interests only.
If you want the best Car Broker in Los Angeles on your side contact us now.
Authority Auto is located at 18425 Burbank Boulevard #711 Tarzana, CA 91356


and you can call us now for a free consultation and for pricing on our service fees at 818-788-1900.
Or, fill out the form to the right to get started today!